What 
DON ROBINSON,

Banning City Council Member, does NOT want you to know :

.

1.  ROBINSON WAS ACCUSED OF SEXUAL HARASSMENT

In 2000, while employed as director for "Guide Dogs of the Desert" (view article), Don Robinson was sued for sexual harassment by employee Lyn Euler. (Case # INC020234 –  EULER  VS. ROBINSON  – Indio Court )
In 2002 Don Robinson settled the suit out of Court. However, he is keeping the terms of this settlement from the public. Did he pay his accuser, Euler, money to "go away" ?  If Don Robinson did nothing wrong, why the secrecy ?

He is now holding public office, so  we asked : SHOW US THE SETTLEMENT, DON !

FACT : DON ROBINSON HAS FAILED TO RELEASE THE SETTLEMENT – WHAT DOES THAT TELL YOU ?

.

2. ROBINSON  – THE NAVY "S.E.A.L." –  OR "STORE KEEPER, 2nd CLASS " ?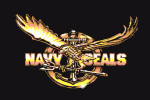 Don Robinson loves to brag about his Navy career. In a deposition of August 1, 2001 he stated – under oath – that he received Navy  "S.E.A.L" training , (see page 25 of his deposition, view here) . Upon further questioning, however, Robinson did not seem to remember much detail.
In contrast to that, a document entitled "Resume of Experience for Donald (Don) R. Robinson" tells quite a different story. It states that he was nothing more than a  "Storekeeper, 2nd Class, U.S. Navy" ( pages 10-14 of this court document – view here). This document is part of the court records in the sexual harassment case.
If Don Robinson really received Navy "S.E.A.L." training why does the resume make no mention of it ?
We asked : Show us proof you were  trained as a S.E.A.L. , Don !  Banning is still waiting for your answer.
FACT : DON ROBINSON HAS FAILED TO PRODUCE PROOF HE WAS TRAINED AS A NAVY S.E.A.L. ! –  WHAT DOES THAT TELL YOU ?
.
3.  ROBINSON – THE DEADBEAT
Court records reveal that Don Robinson, – not once, but twice – breached contracts he had previously entered into. For  this reason he was ordered  to pay $ 4,500 to Banning resident Charla Rychlik in 2003, (case # BAS003667), and       $ 8,914.50 to Ford Motor Credit in 2004  , (case # BAC006425).
In both cases Don Robinson did not even bother to answer either law suit, hereby admitting he owed the money. As a result, default judgments were entered against him both times.
Someone who admits he owes money but refuses to pay is commonly referred to as a "deadbeat".
FACT : DON ROBINSON CAREFULLY AVOIDS THIS ISSUE – WHAT DOES THAT TELL YOU ?
DOES THAT TELL YOU ?

Is this really the level of integrity and dedication  we are looking for in a City Council member ?  And given his character, does it come as a surprise that he believes Liberty Energy is a "good plan" ?  Why is it that , no matter where you look, there is always the Don Robinson "type" involved in politics ?

Most certainly, Banning City Council member Don Robinson does NOT pass the smell test when it comes to Toxic Sludge !  view


"NO"

.

ROBINSON !

.
Don Robinson for Banning is a bad idea . More so,  banning Don Robinson seems like a good idea.